Welcome to
Master Painters Australia
Master Painters Australia NSW Association Inc. is a not for profit industry association representing painting and decorating contractors and employers in NSW.
As the peak industry body for the painting and decorating industry in NSW, MPA has been since its foundation over 100 years ago, an independent representative for firms and individuals conducting business in the painting, decorating and sign writing trades. We do this by our involvement with numerous government consultative forums both nationally and at a state level.
The Association seeks to advance, encourage and recognise the highest standards of trade craftsmanship and ethical business practice in residential, strata, industrial commercial and historical projects. We do this by providing members and consumers with up-to-date information on a regular basis and also through our Awards for Excellence which is held annually and where we see the best of the best competing.
A member of Master Painters has a range of resources available to them by way of magazines, e-bulletins, industry consultants, updates resources, accredited and certified courses, for a list of professional courses. Click here
---
IS YOUR PAINTER
A MASTER PAINTER?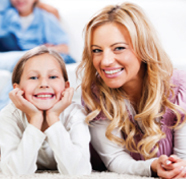 When engaging a painter and decorator you should ask to see proof of their licence and a certificate of currency for both their
Workers Compensation and Public Liability Insurances.
In addition to that, any works over $20,000 are required to have a Home Warranty Insurance Certificate provided by the contractor.
Master Painters Australia has a full range of professional painters and decorators across NSW.
When you engage a certified Master Painter, you can be assured of the following.
You have the credibility of a national brand behind you.
Master Painters provide quality workmanship and professional service
Master Painter members use qualified trade painters with proven track records
Master Painters provide professional advice and support if you need it
Your chosen painter will carry out the work in a professional manner
Your chosen painter will, to the best of their ability, adhere to current environmental requirements
Your chosen contractor will abide by the Association's code of ethics
Master Painters are people who really care about customer satisfaction and the end result
The Master Painters Association has also been selected to carry out the assessment of painters for licencing for NSW Fair Trading.